Hello and welcome to the Art Journaling YouTube Hop!!
Here we are in a great journey through lots of art journaling pages with the same latemotive: what does Art Journaling mean to you? I want to invite you to discover what motivates to these amazing artists to make Art Journaling so you can get to know them a little better.
Of course we have awesome sponsors that will spoil you with generous prices. Woohoo!!
You'll find the instructions at the end of the post.
Hola y bienvenido al Art Journaling YouTube Hop!!
Aquí estamos en un gran viaje por un montón de páginas de art journal con el mismo latemotiv: qué significa el Art Journal para ti? Por eso quiero invitarte a descubrir qué motiva a estas increíbles artistas a practicar Art Journaling y así podrás conocerlas un poco mejor.
Por supuesto tenemos maravillosos sponsors que te mimarán con generosos premios. Woohoo!!
Encontrarás las instrucciones al final del post.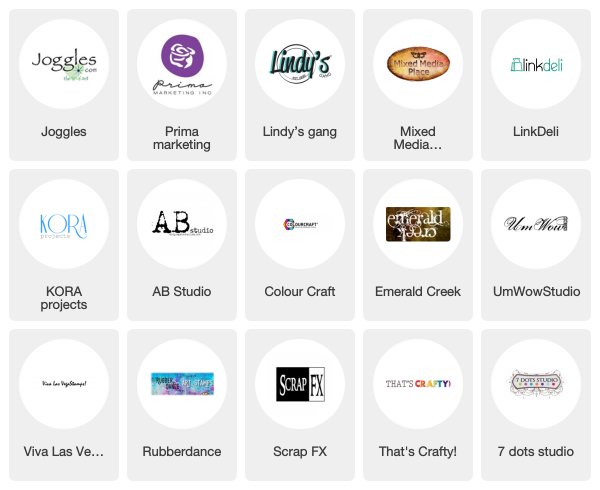 ☆ ☆ ☆ ☆ ☆ ☆ ☆ ☆ ☆ ☆ ☆ ☆ ☆ ☆ ☆ ☆ ☆ ☆ ☆ ☆ ☆ ☆ ☆ ☆ ☆ ☆ ☆ ☆ ☆ ☆
☆ ☆ ☆ ☆ ☆ ☆ ☆ ☆ ☆ ☆ ☆ ☆ ☆ ☆ ☆ ☆ ☆ ☆ ☆ ☆ ☆ ☆ ☆ ☆ ☆ ☆ ☆ ☆ ☆ ☆
What does Art Journal mean to me? Well... that's easy: is the ORIGIN of my path through Mixed Media. I've always love crafting, actually I started making my own albums to keep my trip photos as a story book, and looking for a way to embellish those pages I found Art Journaling. After watching maaaaany videos and make some trials in the albums, I got hooked and I couldn't scape. Art Journaling has that: it helps you express yourself, it's a way to put your feelings and thoughts in a page, visually.
Qué significa el Art Journal para mí? Bueno... eso es fácil: es el ORIGEN de mi camino por el Mixed Media. Siempre me ha gustado crear, de hecho empecé haciendo mis propios álbumes para tener mis fotos de viajes como un libro de cuentos, y buscando una manera de embellecer esas páginas encontré el Art Journaling. Después de ver muuuuchos videos y hacer algunas pruebas en mis álbumes, me quedé enganchada y no pude escapar. Es lo que tiene el Art Journaling: te ayuda a expresarte, es una manera de poner lo que sientes y piensas en una página, de manera visual.
So that's what my page is about. The ORIGIN. And everything on it has a symbolism. Starting by the galaxy background, as representation of the Universe which is the origin of everything, but it's also a metaphor of the word of ideas. I added two tags with the words "dream and create", which obviously are a motivational quote to remember that every dream can become true.
Así que de eso va mi página: el ORIGEN. Y todo en ella tiene simbolismo. Comenzando por la galaxia del fondo, como representación del Universo que es el origen de todo, pero es también una metáfora del mundo de las ideas. He colocado dos etiquetas con las palabras "sueña y crea", que son obviamente una frase motivadora para recordar que todos los sueños pueden hacerse realidad.
Underneath the tags there is a film strip, because photography is always be present in my life and I cannot forget that. A couple of feathers "to fly" and this part with concentric circles and gold shimmer, as a representation of how we grow from a single point and we succed along the way sometimes.
Debajo de las etiquetas hay una tira de fotos, porque la fotografía siempre está presente en mi vida y no puedo olvidar eso. Un par de plumas para "volar" y esta parte con círculos concéntricos y brillo dorado, como representación de cómo crecemos desde un solo punto y a veces tenemos éxito a lo largo del camino.
Finally the world ORIGIN(al)*. Cause yes, it's the origin but also you have to find the way to be original... so that's the quote: Beautiful minds inspire others. You can learn, grow and be inspired by other, but you always have to walk your own path and be yourself.
Finalmente la palabra ORIGIN(al)*. Porque sí, es el origen, pero también debes encontrar la manera de ser original... por eso la frase: Las mentes bellas inspiran a otros. Puedes aprender, crecer e inspirarte en otros, pero siempre has de caminar tu propio camino y ser tú mismo.
☆ ☆ ☆ ☆ ☆ ☆ ☆ ☆ ☆ ☆ ☆ ☆ ☆ ☆ ☆ ☆ ☆ ☆ ☆ ☆ ☆ ☆ ☆ ☆ ☆ ☆ ☆ ☆ ☆ ☆
☆ ☆ ☆ ☆ ☆ ☆ ☆ ☆ ☆ ☆ ☆ ☆ ☆ ☆ ☆ ☆ ☆ ☆ ☆ ☆ ☆ ☆ ☆ ☆ ☆ ☆ ☆ ☆ ☆ ☆
To enter the sponsors giveaways you MUST:
* watch and comment ALL the videos
* subscribe to ALL the channels
- Not mandatory, but please share and tag your friends!!
- You have one week (from 18th to 25th) to watch, comment and subscribe.
- At the end of each video you'll find a screen to click and hop to the next video. There is also a list in the description box.
- Winners will be randomly chosen among those who follow the rules and will be announced on August 1st at
www.kerentamir.com
Para participar en los sorteos de los sponsors es NECESARIO:
* ver y comentar TODOS los vídeos
* suscribirse a TODOS los canales
- No es obligatorio, pero comparte y etiqueta a tus amigos!
- Tienes una semana (del 18 al 25) para ver los videos, comentar y suscribirte.
- Al final de cada vídeo hay una

pantalla

para pinchar y saltar al siguiente vídeo. También hay una lista en la descripción.
- Los ganadores se elegirán al azar entre aquellos que sigan las reglas y se anunciarán el 1 de agosto en
www.kerentamir.com
And you can start, for example, with my Art Journaling page:
Y puedes empezar, por

ejemplo

, con el vídeo de mi página:
And this is the full list of videos:
Y esta es la lista con todos los vídeos:
🔹 Melina Dahl ▶️
video
🔹 Maka Art Slavkovska ▶️
video
🔹 Nuneka ▶️
video
🔹 Sanda Reynolds ▶️
video
🔹 Keren Tamir ▶️
video
🔹 Asia Marquet ▶️
video
🔹 Aga Baraniak ▶️
video
🔹 Heike`s AugenBlick ▶️
video
🔹 Susanne Rose ▶️
video
🔹 Josefine Fouarge ▶️
video
🔹 Tusia Lech ▶️
video
🔹 Carisa Zglobicki ▶️
video
🔹 Tiffany Solorio ▶️
video
🔹 DeeDee Catron ▶️
video
🔹 Athanasia Papantoniou ▶️
video